Workshops
Advanced Hatha philosophy & Kriyas Study (10 uur trainig) with Moena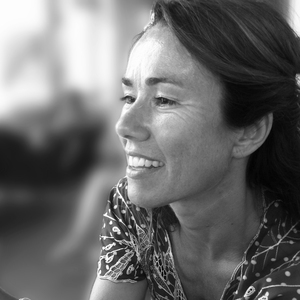 les wordt gegeven door
Moena de Jong
If you explore yoga yourself by reading the texts, chanting practicing asanas and meditating, you will begin to feel that it's not foreign or separate from you. It is not different than you or of your culture. You do not have to be Hindu to read the scriptures or practice yoga.

Yoga is not a religion; it is a school of practical philosophy. Yoga practices, however, are inextricably linked to the development of both Hinduism and the philosophical schools, including Yoga, Vedanta, Samkhya, Jainism, and Buddhism, which developed in ancient India. Their co-development in the modern era has commonality in language, myth, root teaching, practices and beliefs.

We may ask ourselves: Is there anything in our own culture that could help us in our quest for enlightenment? Freedom, liberation through unity in diversity – that's what the Founding Fathers were all about. Teaching yoga based on ancient Indian scriptures is not only possible, but exciting.

SHATKARMA KRIYAS

"Perfection of hatha yoga is achieved when there is leanness of the body, tranquil countenance, manifestation of the inner sound, clear eyes, diseaselessness, control of bindu (semen/ova), active digestive fire and purification of nadis." HYPII:78

From ancient yogic tradition the purification techniques were a standard practice to prepare oneself before doing other practices like Pranayama or Asana. Nowadays those techniques found their way to the background for most modern yoga practitioners as most don't really know how to apply them in daily life.

We will look into the sacred techniques and learn how to translate them into modern lifestyle.

What you will learn in the Yoga Nidra Advanced Study:

- Foundation to knowledge attained during practice –Yogic philosophy is regarded as the root of Yoga.

- The yogic texts are a rich diet which can freeze the activity of a hungry mind. Yoga Philosophy is a tool to subside the mental activity in order to reach the ultimate source of a life.

- The effect of Shatkarma can be summed up in one word - purification. When the different systems of the body have been purified, the overall result is that energy can flow through the body freely. One's capacity to work, think, digest, taste, feel, experience, etc. increases, and greater awareness develops. It is no wonder that the yogis have achieved perfection and known the real extent of human capacity, regarding Shatkarma with great esteem.

This workshop will be in English.

Date: Wednesday the 22st of April 2020
Time: 09.30 - 17.30 hr
Price: €110,- 
Place: Amsterdam, De Nieuwe Yogaschool