Workshops
Advanced study (50hr): Embodying the Elements with Daphne Koken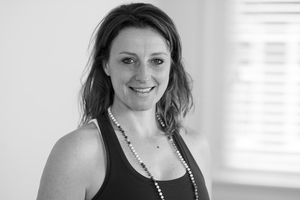 les wordt gegeven door
Daphne Koken
 "Connect with the rooting power of the earth, enjoy the nourishing properties of water, be transformed by the alchemy of fire and experience the liberating flow of air. Integrate all elements in unlimited space within and beyond"
Vinyasa yoga teacher Daphne Koken is offering this advanced module for yoga teachers and intermediate yoga students.

The nature of our body – the nature of yoga
During this training you will cultivate deep knowledge of the 5 elements in nature. You will learn about their specific healing and empowering properties. Each element is reflected in our body in a different way. Daphne will invite you to experience the different physical and emotional benefits of each element through vinyasa sequences that combine asanas, mudras, pranayamas and music related to that specific element. Your own experience of these grounding, nourishing, empowering and liberating effects will enable you to take your teaching skills to a deeper level. You will learn how to balance your students' energy by tuning in to their specific needs.

Embodying the elements
Learn to understand how the system of vinyasa krama and the use of your own energy, voice, vocabulary and music can create an experience for your students that will leave them energetically balanced and happy. We will explore different ways of teaching and sequencing that will give you the tools to create transformative, elemental vinyasa sequences.


There will be time for examining the structure of the classes and how to support the sequencing with appropriate music, mantras and pranayamas. Working in smaller groups, Daphne will offer guidance and feedback to help you integrate what you learned into your own practice and teaching. There will be space for reflection, interaction and integration, which will lead to deeper embodiment of the elements. 


Workshops in this study include:
- Yoga philosophy: study of nature from a yogic perspective
- Analyses of movements of Prana in the body
- Study of the qualities and benefits of the 5 elements as well as the signs of disbalance
- Tools and techniques to connect with the elements on a physical and emotional level
- Teachings of the chakra system related to the elements
- Analyses of asanas and their connection with the elements
- Ways of working with the elements in sequencing
- Analyses of voice, vocabulary and music to support the flow
- Masterclasses for your own experience of the energetic effects of elemental vinyasa practice
- Teacher labs to practice and play with the elements

About Daphne

Daphne is a yoga alliance certified vinyasa yoga teacher who invites her students to open up to the flow of life energy (Prana) and to embrace, live and breathe the Vinyasa of life. She is a 500hrs certified Prana Vinyasa Yoga™ teacher having studied for years with her root teacher Shiva Rea and in the U.S., India, Central America and Europe. Her extensive training also includes her studies of shiatsu therapy and nutrition.

A lover of life, nature and the spirit of freedom, she is an innovative teacher, dedicated to share her teachings in a down to earth and fun way. A passionate traveller and explorer, she inspires people to live a vital and happy life, through the connection with our breath, our bodies, the beauty of nature and the elements. Based in Amsterdam and Haarlem, she offers yoga worskhops, ritual masterclasses and teacher training programs (200 hrs and 300 hrs). Daphne loves taking people out into nature on her breath taking yoga nature retreats. 

Schedule:
Monday: 09.00 - 17.30 hr
Tuesday: 09.00 - 17.30 hr
Wednesday: 09.00 - 17.30 hr
Thursday: 09.00 - 17.30 hr
Friday: 09.00 - 17.30 hr


COMBO DEAL
Would you like to sign in with a 10% discount for two modules of Daphne and/or Simon (100hr)? Note: Both modules need to be attented within six months. Please send an email to administratie@denieuweyogaschool.nl and let us know which modules you like to attend so we can send you the invoice directly.

Module certification options:
 - Certificate of attendance
Students who attend all training hours of the module will be awarded a certificate of attendance.
Thi certification option will not be suitable for students working to 300 hour or 500 hour Yoga Alliance certification.
- 50 hour certificate of completion
Students who wish to qualify for full 50 hour certification are required to complete and deliver a project as specified by the teacher. This will be either a video or written project depending on the module.
After delivering the project, students will be invited to have an evaluation either live or by video conference.
This will be in a group or personal meeting depending what the teacher decides. Final certification will be agreed during the evaluation.

Dates: Monday March 30th - Friday April 3th 2020
Price: € 525,- ex VAT / € 635,25 inc VAT. 
Place: Amsterdam, De Nieuwe Yogaschool



This advanced study (50hr) is one of 6 Vinyasa expert modules offered by Simon and Daphne (Pranalovers) in De Nieuwe Yogaschool. These Advanced Studies are open to all and can be done as separate modules.

As soon as we have received your payment, your place in the training is definitively reserved. Please read our terms of agreement to make sure you are aware of all the details concerning your transaction? 


If you have any questions, please send an e-mail to teachertraining@denieuweyogaschool.nl.


Do you want to combine your Advanced studies for a 300 or 500 hr Yoga Alliance certificate? CLICK HERE> for more information.


Video: "Embody the Elements, Embody Nature"




Video: "A glimpse of Daphnes 45 min Elemental Vinyasa practice"



CHECK THE FULL 45 MIN ONLINE ELEMENTS YOGA CLASS OF DAPHNE HERE>

This course is in English.